Panel discussion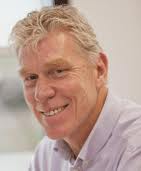 Keith Errey
is the CEO and co-founder of Isansys. Before Isansys he was the CEO and co-founder of Toumaz (London AIM TMZ) and is frequent conference presenter on wireless digital healthcare and the potential of such systems to save costs and improve outcomes in a range of clinical, sports and care settings.
A serial entrepreneur with a long practical interest in technology businesses that originate from translational reserach, he was a founder of an early spin-out from Oxford University, Oxford Lasers Ltd. He then set up Oxford Synergetics Ltd., a technology transfer and facilitation consultancy where he developed a number of tools and methods for identifying and auditing those technologies and developments most likely to succeed.
He has wide experience in several industries including mining, telecommunications, instrumentation and medical devices, and a strong commitment to education, having worked both as a school teacher and university lecturer.
He ha physics degrees from Oxford University and the University of New South Wales and is currently working on the application of quantitative physiology to clinical and sports related medicine.

Dr. Yasemin M. Akay
is currently a Research Professor at the Department of Electrical and Computer Engineering, Cullen College of Engineering, University of Houston. She received her B.S. in Pharmaceutical Sciences from the Hacettepe University, Ankara, Turkey in 1980 and M.S. and Ph.D in Biomedical Engineering from the Rutgers University,Piscataway, NJ, USA in 1991 and 1998, respectively.
She was a postdoctoral fellow at the Physiology and Pharmacology Departments, Dartmouth Medical School and at the Department of Physiology and Biophysics, Boston University, School of Medicine. She was also an assistant editor for the IEEE (Institute for Electrical and Electronics Engineers) Book Series from September 2001 to May 2004 and managing editor for the Wiley Encyclopedia of Biomedical Engineering from May 2004 till present.
Her current research interests include Molecular Neuroengineering, Neural Growth and Neurodegeneration.